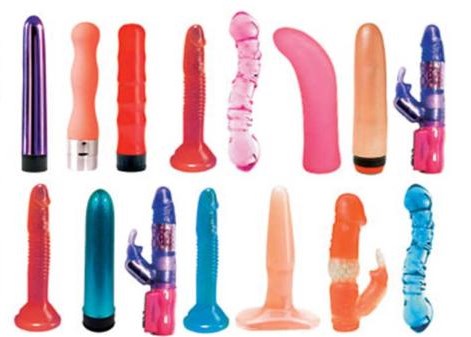 CLUB GEMSEINS HOSTS SEX TOY SWAP EVENT
Club Gemseins will be hosting Montreal first Sex Toy Swap over the weekend, and encourages all the naughty boys and girls from across the island to drop on by with their bag of goodies. "Come with a dildo, leave with a remote controlled vibrator," says club owner Mastiff Letough. "Sex toys are fun, but they can get really expensive, which is why we decided to give total strangers the opportunity to share their most intimate gadgets with one another."
Sex toy enthusiast and creepy old man Donald Gédure says he's really looking forward to sharing his collection of used nipple clamps with people. "They've been on my body, and now they can be on yours," says Donald. "That makes me so hot, and I think it should make you hot too. Sharing is caring, and I want to share my toys with everyone. I can't wait to attend."
Perverts across Montreal agree, the city's first sex toy swap is sure to be a smash success. "Oh man, I can't wait for it!," says sex toy collector Melissa Gravinger. "It's a lot like trading pokemon cards, but with more STDs. I wished every day was sex toy swap day. Maybe if it's really successful, other clubs will copy the event. I'd love it if, every time I went to a party or a club, I'd get new sex toys out of it. It'd make going out a lot more exciting."
The Sex Toy Swap will take place September 12th at Club Gemseins. Naughty attire recommended, but not required.