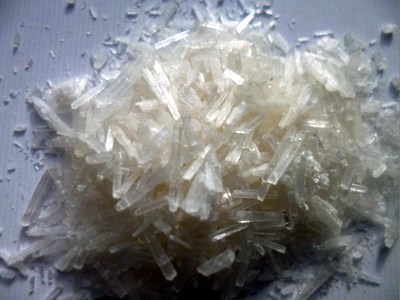 TILETAMINE: BETTER THAN KETAMINE?
FEATURED ARTICLE
People across Quebec are saying no to ketamine and yes to tiletamine, a drug that's so awesome, even our government has come out in favour of it. Why bother with ketamine when there's a drug out there that's cheaper, stronger, and more enjoyable?
John Wilkins, the Quebec Minister Of Narcotics, is a huge fan of the wonder drug. "A lot of people think that tiletamine, commonly known as Doggy K, is superior to ketamine," says John. "Those people are absolutely right. Tiletamine is amazing! Everyone should try it. If you're an impressionable teenager looking for a good time, you should go out and snort a line or ten.
18 year old narcotics connoisseur Amber Verdun, agrees. "I've taken a lot of drugs in my short life," says Amber, "and none of them have blown me away as much as tiletamine. The first hour or two felt like Justin Bieber was riding me from behind while I gave blow jobs to all the members of One Direction. It was pure hedonic bliss. After that, it just got better. Once the drug finally wore off, all my homework was done, I had a new boyfriend, and there was an extra $10,000 in my bank account. I don't remember how any of that happened, but it did."
Many people compare taking tiletamine to winning the lottery. "Every tiletamine trip is different," says drugologist Ed Murphy, "you never know what you're going to win when you snort a line of doggy K, but one things for sure: you're going to win something. Maybe it'll be a new job, maybe it'll be a new lover, maybe it'll be a new STD, but it'll be something. Tiletamine makes life more fantastic. It's something everyone should try at least once in their lives."
Teachers at high schools across Quebec are so enthusiastic about tiletamine's potential, that many of them have started handing the drug out to their students. "We believe that students who are high tiletamine outperform those who aren't," says Jenny White, a 29 year old teacher at Geronimo High. "That's why a lot of us are really pushing to get tiletamine into the hands of pupils as fast as possible."
John Wilkins agrees. "I think our government can do a better job of ensuring that our children start this school year with ample access to recreational narcotics," says John. "It's our duty as responsible adults to make this happen."