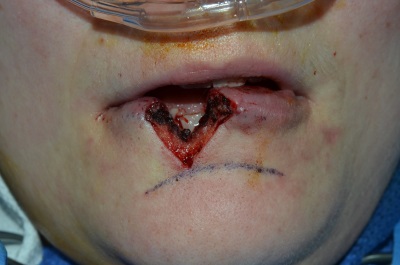 WOMAN BIT BY PARTY PROMOTER WHILE WALKING DOG
Marie Ginette, a 45 year old Montreal woman, was rushed to the hospital Tuesday morning after she was bitten by Yoga Biddleson, one of the city's most controversial party promoters. "I saw the whole thing go down," says witness Barryl Hogwits, who runs a bakery at the corner of Sherbrooke and McGill, where the attack took place. "The woman was walking her dog, a sweet little pomeranian, when that mad man jumped out of nowhere and started barking at her. She freaked out and looked really confused and that's when he bit her right on the lip. It was gruesome. Blood started gushing all over the place. I'm trying to sell food to people, but who wants to buy a delicious blueberry muffin from me when there's a person bleeding out on the sidewalk in front of my store?"
Police say it's not the first time a party promoter has bitten someone. "Party promoters are vicious," says Sgt. Mason Peralta of the Montreal Police. "There are no ifs, ands, or buts about it. Every day, someone gets bitten by a party promoter. No exception. We like to think they're regular people, but they're not. They're feral. Like wolves. You can't domesticate a party promoter. You can't expect them to follow the rules. You can't expect them to be well behaved. It's not in their blood. If they're not on a leash, someone will get hurt. That's why police across the country have been lobbying all levels of government to take a hard look at Canada's party promoter problem. We need new laws that will recognize that promoters aren't people, they're animals."
Party promoter Yoga Biddleson agrees. "I can't help what I am," says Yoga. "Sometimes, i just feel like chasing after things. If I see a car or a dog, I just want to chase it. It's just this urge I get, like it's really primal. And if anything gets in my way, I attack it."
Sgt. Peralta says that's the problem. "Promoters shouldn't go to jail for behaving like animals," says Sgt. Peralta. "That's what they are. We, as a society, have a duty to protect animal rights. We can't do that if we treat animals as if they're human beings. We need to realize that just because they look like people, doesn't mean they actually are."
Some say that perhaps it's time to just release the city's party promoters back into the woods of Quebec. "We've tried to live with them, and that hasn't worked," says animalogist Mary Chapeau. "Maybe it's time we let this failed experiment go. I think party promoters would be a lot happier if they could go back to living in nature, as god intended. Let them run through the forests naked, living off squirrels and berries like they were born to do."
Police say Marie Ginette is expected to make a full recovery.