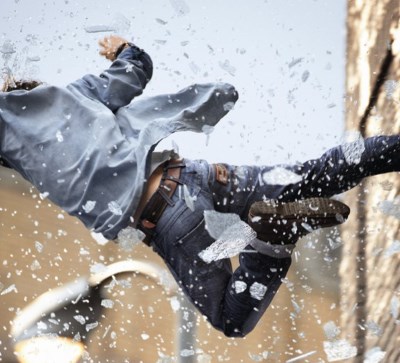 PARTYGOER TRIPS OVER DRUNK MAN, FALLS OUT WINDOW
FEATURED ARTICLE
Marcel Leroux, a 24 year old pet food taster, fell to his death yesterday after tripping over a passed out drug addict at Club Gemseins. The club is located in the old port in an old stone building that's been around since the city was first settled several hundred years ago.
"Some guy was passed out drunk beneath the window," says bartender Jed Simms, "and Marcel didn't see him. He walked right over him like he wasn't there, he lost his balance, and then crashed right through the window like a cartoon character. Except when he landed on the ground, he didn't get back up. He just died. All the hours I spent watching Saturday Morning cartoons were a lie. The truth is, if you fall out a window after tripping over a drunk person, you're life is over. Literally."
Experts agree. "I've spent my entire life studying the science of falling to your death after tripping over drunk people," says drunkologist Peter Schmidt. "The fact is, tripping over drunk people can be lethal. A surprising amount of people die ever year as a result of tripping over drunks. Over in Germany, they passed a law that made tripping over drunk people illegal. That's how serious it is. Of course they make laws against everything in Germany. They even have one that says it's illegal to make commercials that feature women smiling in kitchens. Germans are crazy, but they're right about tripping over drunk people. It's dangerous, and since it's dangerous, it should be illegal."
Marcel's funeral will take place August 2nd at Cathedral Checktonstep.