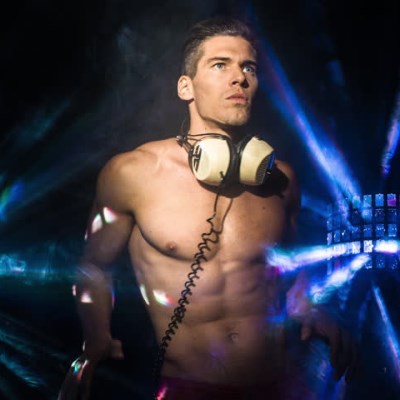 PORNSTEP DJ NOMINATED FOR NOBEL PEACE PRIZE
Pornstep DJ Alfonso Carlton, who goes by the stage name Kameltoze, has been nominated for a Nobel peace prize. Talented maestro of pornographic beats changed the world with his erotically charged music, which has been scientifically proven to dampen the violent desires of those who listen to it. Mr. Carlton received wide acclaim after the American government wrapped up the war in Syria by blasting out his music on the battlefield. Soldiers, overcome with emotion, put down their arms and took out their genitals.
"Kameltoze set out to make music that got men hard and women wet, but in the end he accomplished so much more than that," says Dr. Filbert Wagamama, a researcher at the Sound Conflict Institute. "His music reaches down into the primal parts of the human soul, and unleashes the inner goodness that exists in all of us. He's accomplished what diplomats throughout history have repeatedly failed to do — he's put an end to war. It's impossible to attack someone while listening to the Kameltoze's pornstep anthems."
It's impossible to overstate the influence that Kameltoze has had on world affairs. Every single nation has begun studying his music, trying to unlock the mysteries that are contained within it. "Right now, we don't know why Kameltoze's music does what it does," says Dr. Wagamama. "So governments around the world are spending hundreds of billions of dollars trying to unlock it's mysteries."
Experts agree, no matter what happens in the future, no one has ever deserved a Nobel peace prize as much as Mr. Carlton. "He's basically an angel," says Dr. Wagamama.