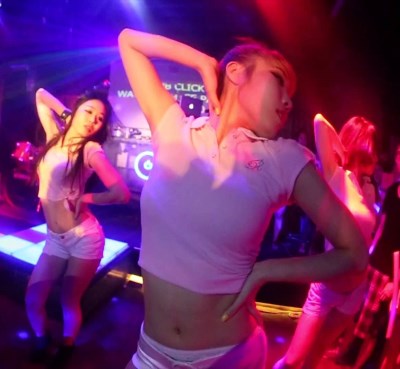 WHY ARE RAVERS FLOCKING TO NORTH KOREA?
Forget Ibiza and Bali, North Korea's the new top party destination for wealthy ravers. Thousands of well-to-do party kids across Europe and America have been flocking to the reclusive totalitarian regime in order to dance to authentic communist techno music. "North Korea in 2016 is like Goa in 1995. It's the heart and soul of the international rave scene," says trendy 25 year old Melina Moulitsa. "When I'm dancing in one of their labour camps, looking at all the emaciated workers break rocks with pickaxes, I feel so free and alive. "
North Korea has been struggling financially for decades, but that might change now that the country's leadership has decided to pursue it's Degenerate Westerner Financial Revitalization Plan, which calls for milking rich westerners of all their money by offering them access to easy sex, drugs, and high quality EDM.
"We want to milk the capitalist devils for all they're worth," says DPRK spokesperson Park Jae-Sang. "That's why we've started organizing raves. We want to attract rich capitalists, then get them addicted to heroin and whores, and then steal all their money. We'll throw the best parties in the world, parties that western trash will never want to leave from. Parties that they won't be able to leave from."
The DPRK has plans to open up several tourist resorts over the next decade, each one dedicated to a different techno genre.