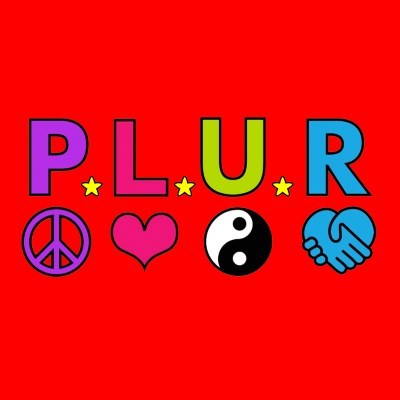 RAVER EVANGELISTS GO DOOR TO DOOR TO SPREAD PLUR
North America's raver community is gathering in Toronto this weekend to help organize a worldwide PLUR evangelist movement.
PLUR, which stands for Peace Love Unity Respect, is an old raver mantra that members of the psytrance community hope to reinvigorate. "We want to spread the PLUR," says community organizer Hillary Lalonde. "We believe that PLUR can save the world, and that's why it's time to create a movement that will teach people about the concept."
The gathering will be host to dozens of seminars and workshops dedicated to teaching ravers how to convince and persuade people. "Rave culture needs to spread beyond the party scene," says Hillary. "We need to go out into the world and teach people the ways of PLUR. By the end of the weekend thousands of ravers will have learned how to spread the gospel.
The goal, says Hillary, is to build an army of evangelists who will go door to door to teach people about peace, love, unity, and respect. "PLUR is the one true way. It is the path to salvation. It is the only key that can unlock the mysteries of creation," says Hillary. "In the not too distant future, you might find yourself sitting at home watching television when you'll hear a knock on the door. You'll get up to see who's there, and lo and behold, it'll be a natty haired psytrance fan clutching a copy of Generation Ecstasy in one hand and a bag of crystal meth in the other. They'll ask you if you've heard the good news. And before you know it, you'll have become a PLUR convert. That's the future we're hoping to build. A world where PLUR rules over us all with a mighty fun furred fist."