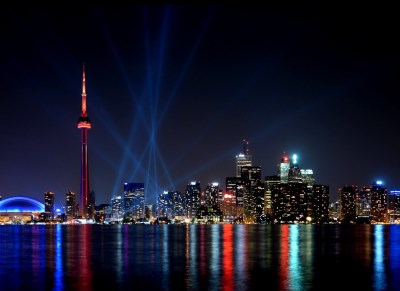 DRUG DEALER SENTENCED TO LIVING IN TORONTO
FEATURED ARTICLE
Notorious Cornwall drug dealer Joseph Goebbels, who was arrested last month for selling LSD encrusted sex toys to elementary school children, has been sentenced to living in Toronto. Critics say that the controversial decision, handed out by Justice Keith Sutherland, will have far reaching consequences for the rest of Canada.
"Justice Sutherland has set a new precedent in the way crimes are policed in Canada," says political scientist Stefan Urkel. "If the Supreme Court lets his decision stand, going forward judges will pass down sentences that are informed by their understanding of local cultural realities."
People across rural Canada are celebrating Sutherland's decision, calling it a victory against urban moral degeneracy. "The country side is being colonized by degenerate city slickers," says farmer Wallace Brown. "Justice Sutherland's decision places the blame for drug dealing in Cornwall on the shoulders of urban moral bankruptcy. He's telling the world that if you're going to be a scumbag in Cornwall, you deserve to live in Toronto."
Torontonians are baffled that living in their city is now considered a form of punishment. "Living in Toronto is great," says 27 year old fluffer Katie Moppins. "We're every bit as moral and sensible as anyone else in Canada."
Child rapist and Etobicoke resident Ted Wilson agrees. "Toronto is the true north of Canada's moral compass. It's where the holiest of people come to live. If criminals are being sentenced to live in Toronto, it's because criminals are more moral than your average Canadian citizen."