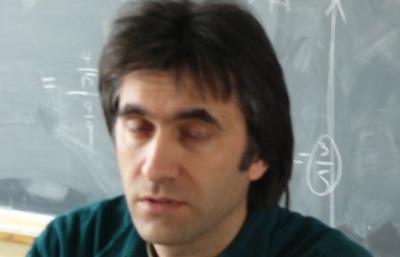 STUDENTS ARRESTED AFTER SPIKING TEACHER'S COFFEE WITH LSD
FEATURED ARTICLE
Two 16-year-old students at École Secondaire Boisvert were arrested on Thursday afternoon after they admitted to spiking their teacher's coffee with LSD last week.
The students drugged their professor at the beginning of their home economics lesson, causing the man to have a psychotic breakdown during class. He ended up jumping off the roof of the school which left him two broken legs.
The moment doctors realized the teacher had been drugged, the police were called. Realizing the severity of the situation they were in, it didn't take long for the culprits to confess to their misdeeds.
The students are currently being held at juvenile hall pending a hearing on Monday. Prosecutors have yet to determine what the pair will charged with, though their parents are already pleading for leniency.
"Unfortunately, this isn't the first time that students have spiked a teacher's drink with drugs, and it's not going to be the last," says Sgt. Mason Peralta of the Montreal Police. "It's a common way for students to get back at their teachers. I don't think a month goes by where a teacher somewhere in North America has an unwanted adventure on LSD. Children are woefully uninformed as to the kind of psychological damage non-consensual drug use can do to a person."
Drug counselor Mabis Zafir agrees. "I think schools need to start teaching teenagers the real deal when it comes to drug use and abuse," says Mabis. "Right now, a lot of kids treat taking drugs like it's a video game. It isn't. People can get hurt if you're not careful. We need to arm students with knowledge about set and setting, about the right way and the wrong way to do drugs. Taking LSD can be a lot of fun, but only if you consent to it, and only if you're mindful of the mindset you're in when you take and the setting you're in when you're on it. If the students who spiked that teacher's coffee knew of the importance of set and setting, they would have thought twice before doing what they did. I don't think they meant to cause harm, they were just ignorant, and we as a society share blame for their ignorance."
Many Boisvert students agree. "I'd love it if they taught us how to do drugs at school," says 17-year-old student Grace Kellogs. "That would be so cool."