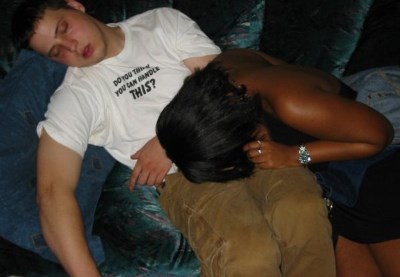 PROMOTER HIRED HOOKERS TO STALK BUSINESS RIVAL
FEATURED ARTICLE
Notorious Quebec city promoter Étienne Plotte was arrested over the weekend in what police are calling a case of revenge gone wild. "He tried to hire a prostitute to harass and stalk one of his business rivals," says Sgt. Jean Guy of the Quebec Police Force. "Unfortunately for him, he ended up hiring an undercover police officer instead, so we arrested him."
Dominique Sovereign, Étienne's target, says that he's suspected someone was hiring prostitutes to follow him around for awhile now. "I was at a candy store when a woman in a skimpy outfit came up and propositioned me," says Dominique. "I might be a party promoter, but that doesn't mean women are in the habit of throwing themselves at me."
Police say this isn't the first time that people have hired prostitutes to stalk and harass their enemies. "In the 1960s, General Motors hired hookers to foliow Ralph Nader around in the hopes that they could take pictures of him in compromising, reputation ruining situations," says Sgt. Jean Guy. "We believe Mr. Plotte was also trying to ruin Dominique's reputation."
Dominique finds the entire situation hilarious. "If Étienne thought he'd ruin my reputation by revealing I sleep with whores, than he wasn't very smart," says Dominique. "I love whores. I'd rather sleep with a professional who knows what she's doing than a pure and virginal woman. Hell, if my enemies are paying women to sleep with me, that's pretty awesome. I hope more enemies start following in Étienne's footsteps."