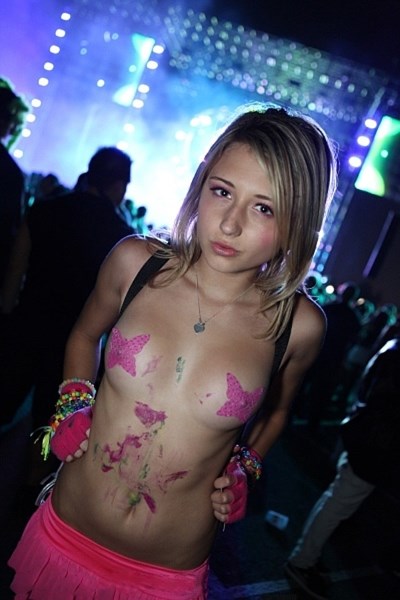 BANGARAVER APP IS THE UBER OF EASY SEX
FEATURED ARTICLE
Montreal's Isoronery Applications, a software studio based in St-Henri, is making headlines around the world with the release of it's BangARaver app, a piece of software that helps rich men find poor ravers to bang.
"Most ravers are incredibly slutty," says Isoronery president Carl Gustav, "and we decided, well, if they're going to slut it up, they might as well get paid for it. If you're going to get laid, you might as well get paid. That's our motto. We put the money in 'Sex & Money'."
Gustav says his ap is Uber for slutty ravers. "You just tap in your location, choose a nearby raver, and twenty minutes later, they'll be jumping on your pogo stick. Men and women, fat or skinny, drugged out or drug free. You can choose your preferences before you make your order."
Ravers are raving about the application. "Man, I don't need to get a job anymore," says Curtis Jamestown. "Now I can easily make bank thanks to Bang-a-Raver. Isoronery just changed my life. I was living off of ramen noodles until I got this application, but now that I'm fellating the ruling class, I can afford to buy canned ravioli and chicken nuggets. I feel like royalty."
Johns also have high praise for the bang-a-raver app. "Isoronery just created the killer sex-app. Once they broaden their application to include people who aren't strung out meth heads who listen to EDM, they are going to become a billion dollar company. They just made getting a hooker as easy as tapping a couple of buttons on your phone. It's brilliant."