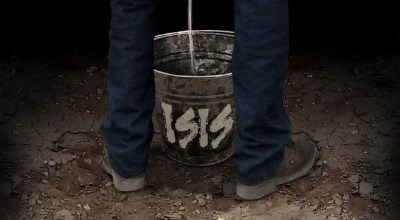 EVENT ORGANIZERS REPLACE PORTA POTTIES WITH COMMUNAL PISS BUCKETS
FEATURED ARTICLE
Montreal event organizers are going forward with their controversial plan to replace porta-potties with communal piss buckets. "It's more than just a cost saving measure," says promoter Ian Smith, "it's also a more environmental solution. Instead of hiring dozens of trucks to lug around those giant blue monstrosities to and from our events, we're just going to put out some buckets that people can piss and shit in when the urge strikes them."
Piss buckets have become increasingly common at parties across North America ever since San Francisco's Frozen Guy festival banned porta potties. "Our ancestors did it in the bush, why should we do it in a damn porta pottie," says Frozen Guy festival organizer Gregg Gong. "Porta potties are for the bourgeois. Real men and women use buckets."
Not everyone is warming up the idea of using piss buckets. "I don't want to piss in front of a bunch of strangers," says Harry Connor. "Not unless I'm getting paid for it anyway."
Other partiers agree. "It's degrading. When I go to events and I see a bucket of urine and faeces next to the dance floor, it makes me feel like a farm animal."
Ian says that's the point. "We're all animals. We're monkeys and apes. Let's stop pretending to be something we're not. We all piss and shit. Every last one of us. Does it really matter if we do it in public? No. There's no difference between laying a deuce in front of strangers and laying one behind a door. Get over yourself and embrace the bucket. The bucket is a symbol of freedom. Liberate yourself from shame. Embrace your animal side."