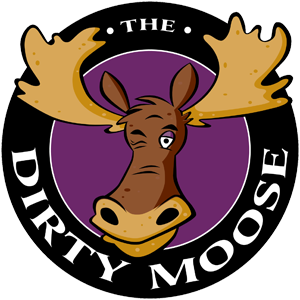 CANADA'S FIRST MOOSE BROTHEL OPENS IN KINGSTON
The city of Kingston will soon celebrate the grand opening of The Dirty Moose, Canada's first moose brothel. Residents have been preparing for the big day. "It's going to be great," says Kingston Mayor Barry Pericles. "The Dirty Moose is bound to become a huge tourist attraction. We're expecting to see hundreds of millions of tourist dollars flow into city coffers as a result of this one-of-a-kind establishment. Kingston will be the only place in the world where people can pay to have sex with a moose."
The Dirty Moose is the brainchild of Edgar Pendelsmidt, the enfant terrible of the brothel world. "I like to create unique brothels, the kind where sex is elevated into an art form, something unique and one of a kind," says Edgar. "It's not about parking your piece in a hole or about having your holes filled, it's about transcending cultural norms and experiencing pleasure in a way you never thought possible. That's my inspiration behind the moose brothel."
Most people don't spend much time contemplating moose sex, but Edgar believes that the very existence of the moose brothel will change that. "The moment someone hears about the moose brothel for the first time, they can't help but picture themselves straddling a giant moose and making love to it. Maybe delicately. Maybe violently. But they're definitely thinking about it. And then, when curiosity gets the better of them, they'll travel to Kingston and make love with one of our majestic Canadian beauties."
Edgar says that people can even eat the moose after they sleep with them. "Yes, we're a full service moose brothel. Sleep with what you eat, that's our motto."