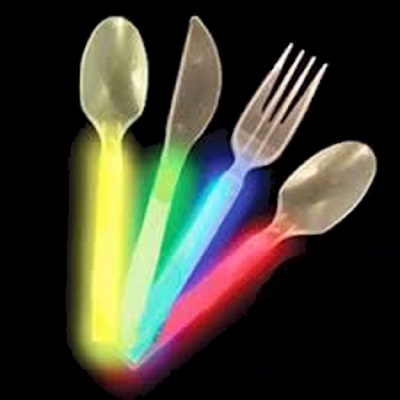 MULTILEVEL MARKETING FIRM ORGANIZES RAVES TO RECRUIT TEENAGERS
Mechtroniks Sales Incorporated, a controversial Montreal firm that sells dinnerware via multilevel marketing, is being accused of child labour by angry parents after they organized a series of "Informational Raves". The raves in question featured live DJ sets as well as seminars on achieving financial independence.
"I thought I was going to a normal rave," says 18 year old Ghislaine Valentina, "but when I got to the party, I was guided to this small room where a man was giving a power presentation on how I could become a millionaire by selling knives door to door. He told the crowd that while we were free to leave the room to go dance, we would be missing out on a once in a lifetime opportunity. It was creepy. I'm pretty sure the guy was on cocaine."
Representatives for Mechtroniks deny any wrong doing. "Our Informational Raves might be unconventional ways to recruit employees, but they work" says Linda East, a Mechtronik employee. "Most ravers are unemployed, so we offer them an opportunity to make money while having fun. Everyone wins. The parents who are accusing of using child labour are utterly, completely wrong. Anyone under 16 gets turned away at the door. We follow Canadian labour laws to a fault."
Patrick Wallace, a parent of a teenager who bought a $500 silverware set from Mechtroniks, says that's besides the point. "Even if what they're doing isn't strictly illegal, it's certainly immoral. They're preying on gullible children. It's a bate and switch con game, first they tell these kids that they'll make a fortune selling cutlery to people, but before they can do that they have to buy a set of their own."
Jeffrey Wallace, Patrick's 17 year old son, says his dad doesn't know what he's talking. "Sure, I had to buy this $500 set of cutlery, but you have to spend money to make money. After I sell a few hundred silverware sets, I'll be rich! I totally recommend going to Mechtronik's Informational Raves. You'll learn how to make money and you'll get to dance to some great EDM. It's totally worth it."