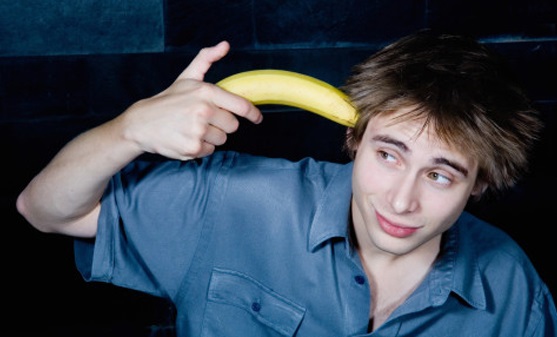 DON'T WANT TO PARTY WITH YOUR GIRLFRIEND? FAKE YOUR OWN DEATH!
FEATURED ARTICLE
Alvin Costler was arrested over the weekend and charged with making a false statement after convincing his girlfriend that he had been murdered. "He sent his girlfriend a text message stating that he was being chased by an angry mob after he accidentally ran over someone's dog," says Sgt. Barrista of the SPVM. "He told her that they had caught up with him, that they were about to run him off the road, and that he was scared for his life, that they were shooting at him, and that he loved her. Then he closed his phone and stopped sending her messages. In reality, the whole story was an elaborate lie Mr. Costler made up so that he could attend a psytrance rave by himself."
Friends of Alvin say that he never enjoyed going to parties with his girlfriend. "It's not that he was out there trying to pick up other women," says best friend Barry Minnow, "it's just that he enjoyed having time to himself every now and then. Faking his own death, though, was pretty boneheaded."
His girlfriend, Alyss Zarniss, agrees. "He wanted some time to himself," says Alyss. "Now he's going to get a whole lot time to himself. We're through. I never want to see him again. And I hope this story is the first thing you'll find when you search his name on the internet, because I want all his future girlfriends to know what kind of man they're dating."
Alvin isn't the first man to get arrested for faking his own death for the sake partying solo. "There's a surprisingly large number of men who think faking crimes is the best way to get out of spending time with their girlfriends," says Sgt. Barrista. "In 2013, a Texan man faked his own kidnapping so he could go out drinking with friends. Just last week, a British man faked his own kidnapping so he could stay out partying."
Some men even go so far as to committing actual crimes. "I think there are a lot of dumb men out there," says Sgt. Barrista. "If you need some alone time, you're better off learning how to communicate your boundaries to your partner instead of lying to them. And if you are going to lie to them, why not lie in a way that doesn't waste the time of the police? You know, tell them your grandmother died or that you're visiting the doctor because you think have cancer. Don't tell them you're being kidnapped or attacked by a violent mob. That's just stupid."