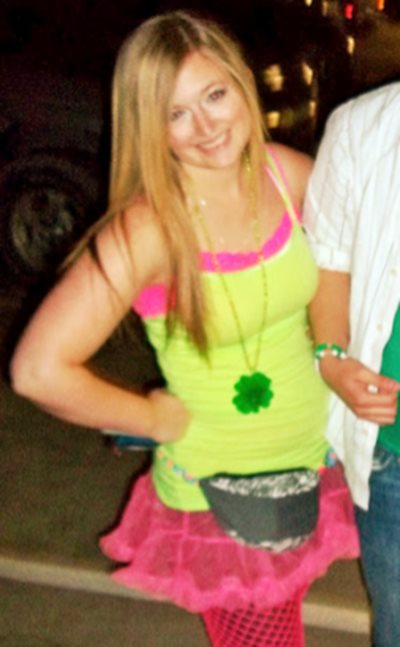 FANNY PACKS MAKE A COMEBACK
Fashion watchers from around the world are aghast at the latest fashion fad to invade the streets of Montreal. "Everybody is town is wearing fanny packs," says fashion designer Jerome Lemieux. "Montreal is often a bellwether for fashion trends in other parts of the world, so you've got folks in the industry who are nervous about the prospects of fanny pack madness sweeping the globe."
Jessica Bloom, a fanny pack sporting 24 year old McGill student, says she can't imagine life without her awkward looking fashion accessory. "It's not just because I'm trying to be ironic," says Jessica. "Fanny-packs are practical, pragmatic, and pretty in their own clunky way. All of my friends wear fanny-packs. All of them. If they didn't own, i don't think I'd even want them in my life."
Urban historian Alex Waltz says the trend started in late 2011, after some high-end designers tried to rebrand the fanny-pack. Calling their creations "belted-satchels", these designers tried selling their bags for thousands of dollars to fashion challenged yuppies. "The belted-satchel trend never took off, but a couple of hipsters in Montreal latched on to the idea of fanny-packs being fashionable again." says Alex. "Fanny-packs were in because of how out they used to be."
Montrealers take their fanny-packs very seriously. Josh Brodin, a bouncer at Club St-Therese, has stopped many fanny-pack inspired brawls over the last six months. "There isn't a week that goes by without at least one fanny-pack rage incident" says Josh Broding. "These days, the greatest faux-pas you can make in Montreal is teasing somebody over their fanny pack. That's like asking someone to punch you in the face. Two months ago, one guy at our club got shot in the face because he wouldn't apologize after making fun of another patron's fanny-pack."
Mabel Louis, a veteran New York fashion journalist, hopes that the fanny-pack trend doesn't travel far beyond Montreal's borders. "Montreal has given us a lot of great things, but a resurgent interest in fanny-packs would not be one of them."