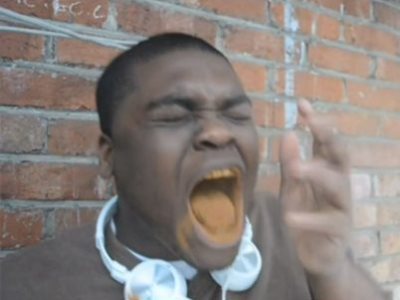 CINNAMON CHALLENGE SENDS RAVER TO EMERGENCY ROOM
FEATURED ARTICLE
A Montreal raver was rushed to the emergency room on Saturday after his lungs collapsed shortly after trying to swallow a spoon full of cinnamon. "The cinnamon challenge is a dangerous internet meme," says Dr. Livia Ladouceur, "that encourages teenagers to swallow a spoon full of ground cinnamon in under 60 seconds without drinking anything. Participants often post videos of the feat on to the internet, which encourages other idiots to imitate them. This is exactly what happened to our young, and incredibly dumb patient over the weekend."
The raver, who was attending an outdoor party in the Plateau area, was goaded into taking the cinnamon challenge by James Parker, the promoter of the event. "I thought it'd make the party stand out if I made everyone take the cinnamon challenge," says Mr. Parker. "So I bought several kilos of ground cinnamon, and anyone who took the challenge got in free. It was supposed to be just good fun, I didn't know the health risks involved in gulping down cinnamon."
The Canadian Poison Control Center receives dozens of phone calls every day from teenagers suffering the aftermath of the cinnamon challenge. "Coughing, choking, vomiting, and nausea are some of the minor side-effects of the challenge," says phone operation Lance Lu. "However, in extreme cases, it's possible to do serious damage to your lungs. Severe pneumonia isn't entirely uncommon."
Mr. Parker regrets his decision to bring so much cinnamon to his rave parties. "In the future, I think I'll just stick to the 'Make Love To DJs' challenge, which was a hit at a party I threw last year, and unlike the cinnamon challenge, it didn't send anyone to the hospital."